Providing Stability for Children
We Believe in a World Where Everyone has a Decent Place to Live
Helping Families Realize the Dream of Home Ownership
Providing Stability for Children
We Believe in a World Where Everyone has a Decent Place to Live
Helping Families Realize the Dream of Home Ownership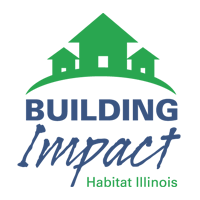 Habitat Illinois Building Impact
Round 4 for $2,000,000 has been approved! The program is officially opened and updated documents are available at the link below.
Click the button below to check out our 2022 Networking Events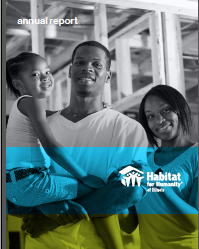 We are pleased to report that in Fiscal Year 2018, the combined efforts of the 48 Illinois Affiliates resulted in 250 completed projects, which included 62 new homes. This is up impressively from the FY 2017 numbers of 209 and 53. We're proud to share these & other accomplishments in our first annual report with our affiliates, partners, those in public office and the community at large.
Key State Accomplishments
Habitat Hero Awards
Inspirational Family Stories
Affiliate Accomplishments & Highlights
Economic Impact
Affiliate Successes
Habitat for Humanity of Champaign County's Sheila Dodd has been recognized as a leader in the Illinois Community Revitalization Task Force.
This Task Force brings together experts and qualified stakeholders to collaborate and offer solutions that will ease the barriers that locals units of government face when working to reduce blighted properties within their jurisdictions.
She is helping shape policy that will lead to safe, more stable communities.
Congrats, Sheila!
Affiliate Successes
Habitat for Humanity of Champaign County and Lowe's invite women across Champaign County to get involved in their community during National Women Build Week 2018.
More than 18,000 women construction volunteers unite nationwide to build up their communities with Habitat homeowner
Affiliate Successes
Every year Habitat Illinois Board members trade in their meeting minutes and financial reports for hard hats and hammers to help build alongside affiliates we support. We've been fortunate enough to build alongside affiliate staff, volunteers and our partner families to witness first hand the work being done across 48 communities in Illinois. Habitat Illinois board members aren't afraid to roll up their sleeves and help families find strength, stability, and self-reliance through homeownership.
Affiliate Successes
Volunteer Management Basics Certificate Training
(VMCT) — hosted by Habitat for Humanity of LaSalle, Bureau & Putnam Counties
Our recent training session was a success! Ten individuals from 6 affiliates were certified and trained during this informative class.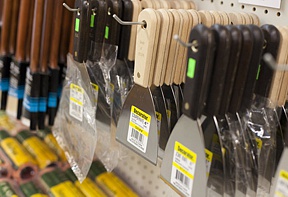 SHOP
Illinois affiliates operate 19 Habitat ReStores throughout the state. ReStores are retail stores that sell quality used and surplus building materials, appliances, furniture, and home accessories at a fraction of retail prices. Proceeds fund the construction of additional Habitat homes in the community.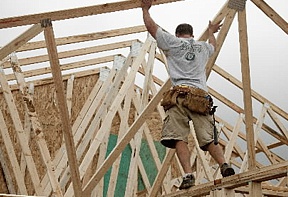 BUILD
Habitat for Humanity affiliates build and repair houses throughout the State of Illinois. On average, the 49 Habitat for Humanity affiliates in Illinois serve approximately 170 low-income families each year through new construction, rehab of existing homes and home repairs. Find a local affiliate to join the building efforts.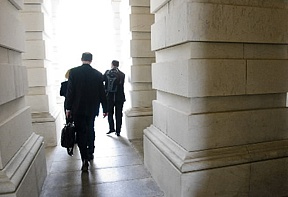 ACT
Habitat for Humanity's advocacy is working to influence public opinion and decision-makers in all sectors to adopt policies and practices and transform systems that lead to the creation and preservation of housing for all, toward the goal of ending poverty worldwide. Take action and advocate for affordable housing.
Why Habitat for Humanity is Needed
Global Housing Crisis
An Urban Crisis
The world is experiencing a global housing crisis
Worldwide, some 827.6 million people live in urban slums and by 2020, it is estimated the world slum population will reach almost 1 billion. About 50 percent of the world's population now live in urban areas and lack of clean water and sanitation claim the lives of more than 1.8 million young children every year.
Poverty
Cost of Living Rises
In the United States, 48.5 million people are living in poverty
Minimum wage is not keeping up with the rising cost of living and many workers struggle to afford decent housing.
Community
Positive Contributions
Decent, stable housing provides more than just a roof over someone's head
Stability for families and children.
Sense of dignity and pride.
Health, physical safety and security.
Increase of educational and job prospects.
Transformation
A Healthier Family
The transformational ability of good housing
Clean, warm housing is essential for prevention and care of diseases of poverty like HIV/AIDS, tuberculosis, diarrhea, and malaria.
Children under 5 in Malawi living in Habitat for Humanity houses have 44 percent less malaria, respiratory or gastrointestinal diseases compared to children living in traditional houses.
Housing
Value-Based Priority
Housing must become a priority
The percentage of people without access to decent, stable housing is rising.
Increasing the housing supply across the globe is essential.
Adequate housing is vitally important to the health of the world's economies, communities and populations.
If we are to succeed in the fight against poverty, we must support the expansion of housing both as policy and as practice.
Home Ownership Builds Successful Children.
Compared to children of renters (of the same age, income, race, etc.), children of homeowners are:
More likely to graduate from high school
More likely to graduate from college
Less likely to become teenage mothers
Home Ownership Builds Stronger Communities
Compared to renters (of the same age, income, race, etc.), homeowners:
Are 28% more likely to improve their homes
Live 4 times longer in a community
Are 15% more likely to vote
Are 11% more likely to know who represents them in Congress