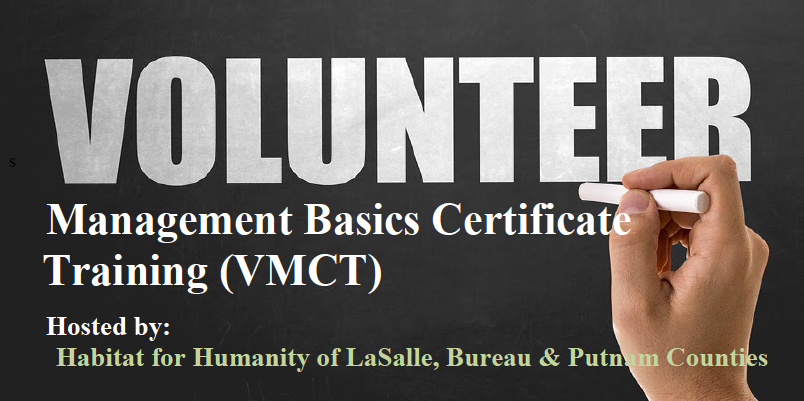 Join Habitat for Humanity for Volunteer Basics Certificate Training
Join in on this training opportunity to professionalize your volunteer engagement and have a chance to meet up with your fellow affiliates.
Who Should Attend?
Anyone involved in the management and guidance of volunteers for their Habitat operations. Habitat for Humanity of LaSalle, Bureau & Putnam Counties is hosting this full-day workshop. Class size is limited, so be sure to register before classes are filled.
Date:
Friday, September 20, 2019
8:00 am – 4:30 pm
Location:
Trinity Lutheran Church
Office Building, 717 Chambers Street
Ottawa, IL
Cost:
$150 per person* ($100/pp – HFHI trainer fee + $50/pp hosting affiliate fee)
* Fees will cover materials, lunch and snacks. Attendees will be tested, and receive certification in Volunteer Management Basics.
The training session will cover the basics of volunteer engagement and management. Training overview and sample agenda is attached.
Register before September 10, 2019 to ensure availability. Please email Sally M. Van Cura, Executive Director (uscss@uscss.com) to register. Or, feel free to call with any additional questions (630.502.9400 – cell, 815.424.2041 – office). If hotel is required, group rates are available.